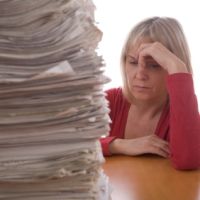 Robert Half International
In a recession, one thing is certain: Change is coming, especially as firms tighten their belts, reorganize, merge with other companies or close. Needless to say, preparing yourself for these types of transitions is crucial to your career success. Here are some of the changes you may experience during this recession and how to handle them:
New prioritiesAs organizations come to understand the new economic reality, projects that create immediate revenue will become the focus. So, a long-delayed product launch may immediately shift to the front burner. Since resources will be needed for these revenue generators, you may find yourself moved quickly onto new projects. Therefore, it's important you remain flexible and work with your manager to identify assignments that most impact the bottom line.
Added responsibility
Some companies may need to reduce head count while others may implement a hiring freeze. In either situation, remaining staff members will likely be asked to take on additional work. Some of these responsibilities may fall outside your normal role, so show a willingness to learn new skills. Your firm may even offer to subsidize training, so inquire with your manager about what the organization provides. In addition, identify tasks that can either be delegated or put on hold while you tackle any extra duties you've been assigned.
Internal moves
Companies that are set on filling open positions may decide to look internally to reduce the cost of recruiting new talent. That means there could be an opportunity for you to advance within your organization. If your firm does not have a formal process for posting internal openings, maintain a strong network of contacts within the organization so you can learn about vacant roles. Make sure your network includes individuals outside your department and at different levels of responsibility. Speak to your manager about specific positions that interest you; he or she can help you learn more about the job or provide support for your campaign.
More reporting
When finances are tight, managers need to take a closer look at how money is being spent. Don't be surprised if you're asked to provide detailed reports on how many hours a project takes and the cost involved. By carefully tracking that information, you'll be prepared should your boss request it. Also, look for ways to save the firm money or improve efficiencies. Being proactive with these types of recommendations will show your manager that you have a big-picture mind-set.
Fewer perks
Whether it's scaled-down celebrations, smaller bonuses or an end to free doughnuts on Monday, don't be surprised if some of the perks your firm has traditionally offered are sacrificed in an effort to reduce costs. Even if you've grown accustomed to these extras, don't let the changes negatively affect your mood. Understand that sacrifices need to be made in order to ride out this economic storm.
Layoffs
The unfortunate reality is that some businesses may need to let people go. No one wants to think about that possibility, but you should be prepared nonetheless, especially if you know that your firm is struggling. Make sure your résumé is current, noting how you've added value to your company, and increase your networking activities so you're ready should you find yourself suddenly forced to find a new position.
The current recession poses a number of challenges for not only job seekers but also those who are employed. Keep in mind, though, that the economic downturn can also present you with opportunity. Changes made within your organization may allow you to build marketable skills, take on new assignments or even prepare for future advancement. And by being flexible and open-minded, you'll demonstrate your ability to deal with any hurdle that comes your way.